Tires for Every Lifestyle
Customized Service for Tires That Suit Your Needs
Different tires offer a variety of benefits depending on your lifestyle, common weather conditions, and terrain. At Commercial Tire, we can guide you toward a set that is perfect for you.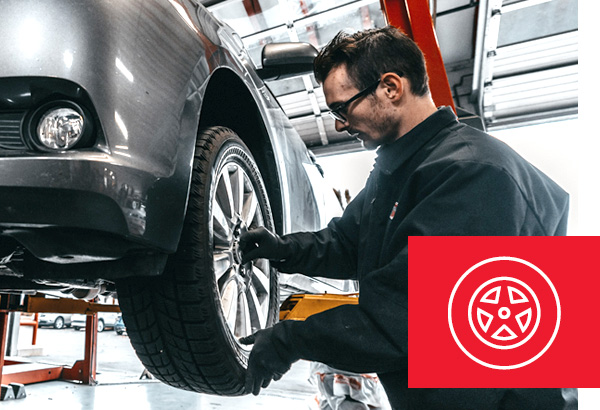 Prefer to have just one set of tires all year? Spend limited time driving in extreme snow conditions? All season tires might be the best option for your needs.
Want the confidence of dependable traction all year round? Find yourself taking periodic trips up the mountain for some skiing? All weather tires might be the best fit for you.
Ultra-High Performance Tires
Want quick vehicle responsiveness? Drive a sporty car or SUV? Rarely drive in the snow or have separate snow tires? This is the tire for you!
Going off the beaten path for the occasional camping trip? Hauling or towing a trailer? All terrain tires have you covered, even in the winter.
Do you drive more off the road instead of on it? Do you spend your weekends parked at all the great campsites? Mud terrain tires could make that next off-road adventure easier.
Save the sliding for the park and suit your vehicle up with a set of snow tires when driving in snowy and wet conditions. Consult your tire professional about studless and studded options.
We're committed to customer safety and satisfaction. We offer a 30-day buy and try guarantee, plus the following free services for the life of your tire.

Free Tire Pressure Monitoring (TPMS) reset
Flexible Financing Options
We understand that tires are an investment. Not just in the tires themselves, but in your safety, comfort, and peace of mind. That's why we offer flexible ways to pay so you can rest easy that your tires are a perfect fit for your needs.